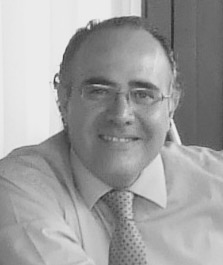 ÁNGEL SEGOVIA RUIZ
ASSOCIATE LAWYER – Head of Employee and Labor Relations/HR
Solicitor/Lawyer – Licence Nr. 5254 ICAGR
EDUCATION
He holds a Law Degree from Universidad de Granada. He has an extensive training in the legal area. He is an expert in Labor/HHRR Law. He also has an extensive experience in the fields of Criminal Law, Family Law and litigation.
AREA OF EXPERTISE AND EXPERIENCE
Ángel has experience in all areas of Labor Law & HR, at the individual level (workers) and with large companies (HR). This allows him to advise an employee in case of dismissal, to organize and manage the Human Resources department of a company.
As head of the Employee and Labor Relations – Human Resources area of the firm, he has an optimal team to solve all the issues related to this legal field.
MARBELLA
Av. Ricardo Soriano, 72, Portal B Planta 1ª Regus Business Center
29601 MARBELLA (Málaga)
Tel. +34 951 650 457
GRANADA
Calle Postigo de Zárate, 5- Bajo A 18001
GRANADA
Tel. +34 ‭958 993 804
MADRID
Calle María de Molina, 54 – 5ª Planta (Busining María De Molina)
28006 – Madrid
Tel. +34 ‭958 993 804
MARBELLA
Av. Ricardo Soriano, 72, Portal B Planta 1ª Regus Business Center
29601 MARBELLA (Málaga)
Tel. +34 951 650 457
GRANADA
Calle Postigo de Zárate, 5- Bajo A 18001
GRANADA
Tel. +34 ‭958 993 804
MADRID
Calle María de Molina, 54 – 5ª Planta (Busining María De Molina)
28006 – Madrid
Tel. +34 ‭958 993 804